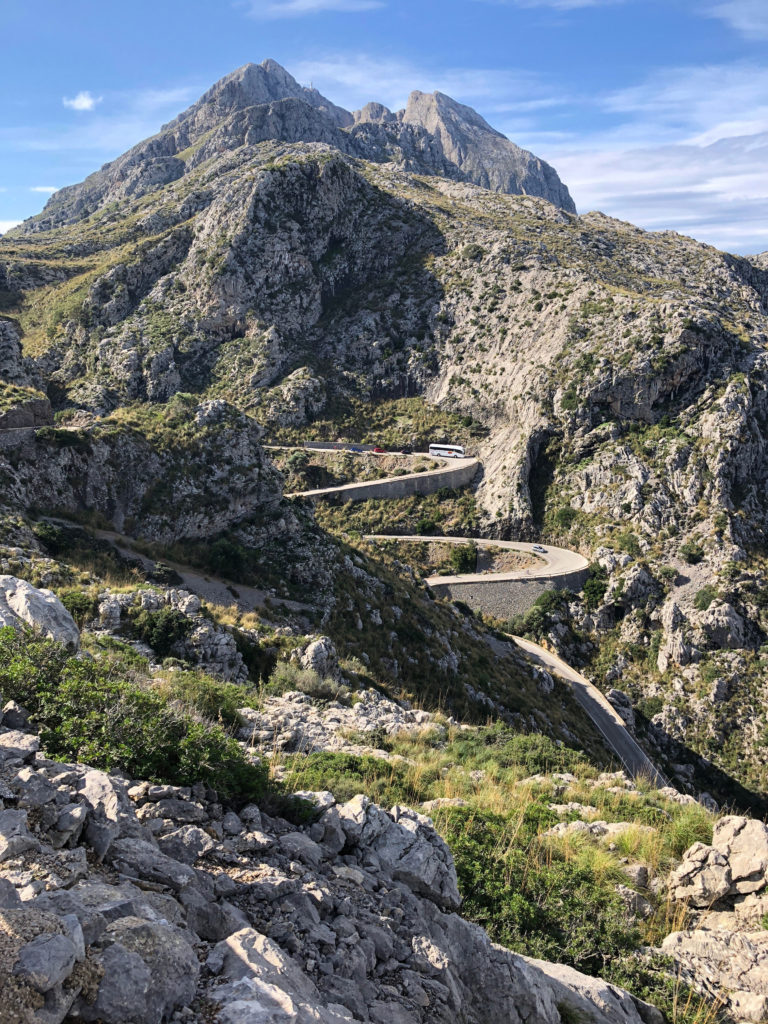 A number of cycling holidays for club members have been organised, which have recently been to the island of Mallorca (or Majorca if you prefer the British term) in October. Mallorca is a cyclists paradise – good weather, superb roads, great routes, excellent coffee stops and great facilities for cyclists.
Sa Calobra is perhaps the most famous climb in Mallorca. Due to its location, in order to ride up it, first you must descend it as the only way down to the start point is the one road atop the Coll des Reis. That means you can scope it out before you ride it up, taking note of the switchbacks peppered all the way along the climb.
On top of those switchbacks, on the way you'll pass cutouts in the rock, ride along sheer cliff faces and enjoy sea-view scenery as you roll your way to the top, where you'll find the famous '270' turn near the top.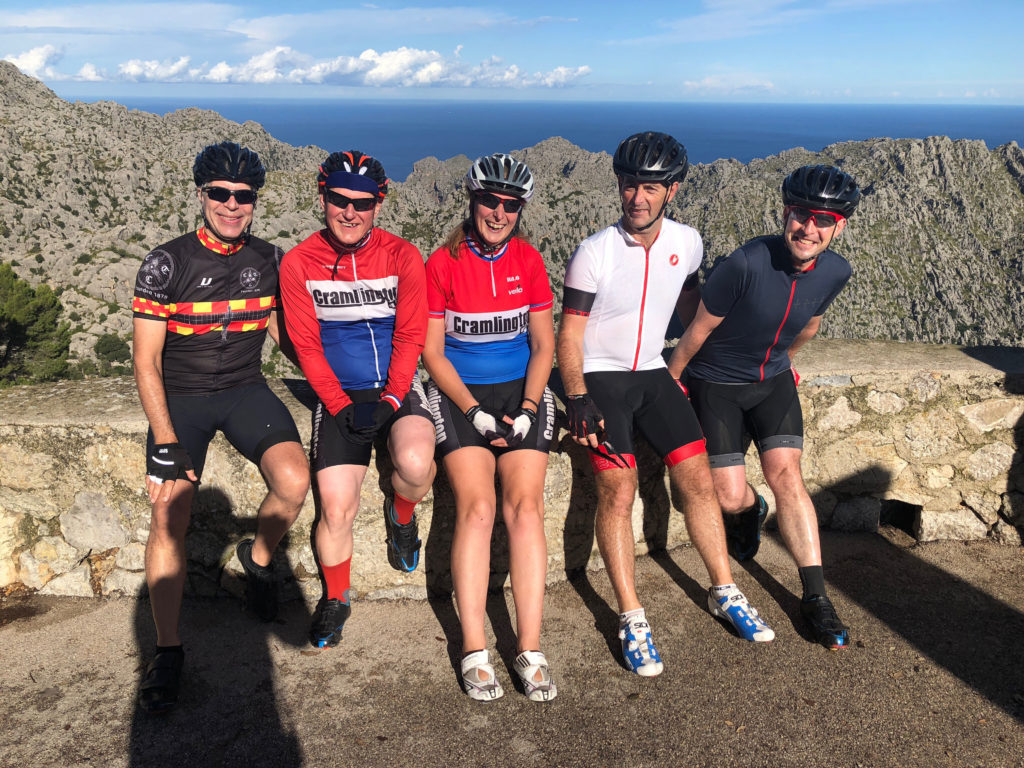 For the statisticians the Sa Calobra climb is 9.6km long and has an average gradient of 7%. The steepest section has a gradient of 13%.

In the past we have stopped in self catering accommodation at the Duva Spa Hotel in Puerto Pollensa. This has proved to be an excellent base from which to explore the island. Puerto Pollensa is ideally located to provide access to some of the best routes on the island, and the hotel is just a short walk from the town centre where all of the restaurants and bars are located.
If you are interested in going on the 2019 trip then please drop an email to info@cramlingtoncc.org and you will be put in touch with one of the organisers.