Group Indoor Training
Winter turbo training sessions between September and March are held at East Hartford Community Centre on the north side of Cramlington on a Thursday night. They start at 7.30 and last about 1.5 hrs.
The sessions are hosted by Barnesbury Cycling Club, but 50% of attendees are usually from Cramlington Cycling Club. The session consists of a warm up. various intervals and a cool down.

The session costs £3 and you need:
bike
turbo trainer
drink
towel
fan (optional – but recommended!)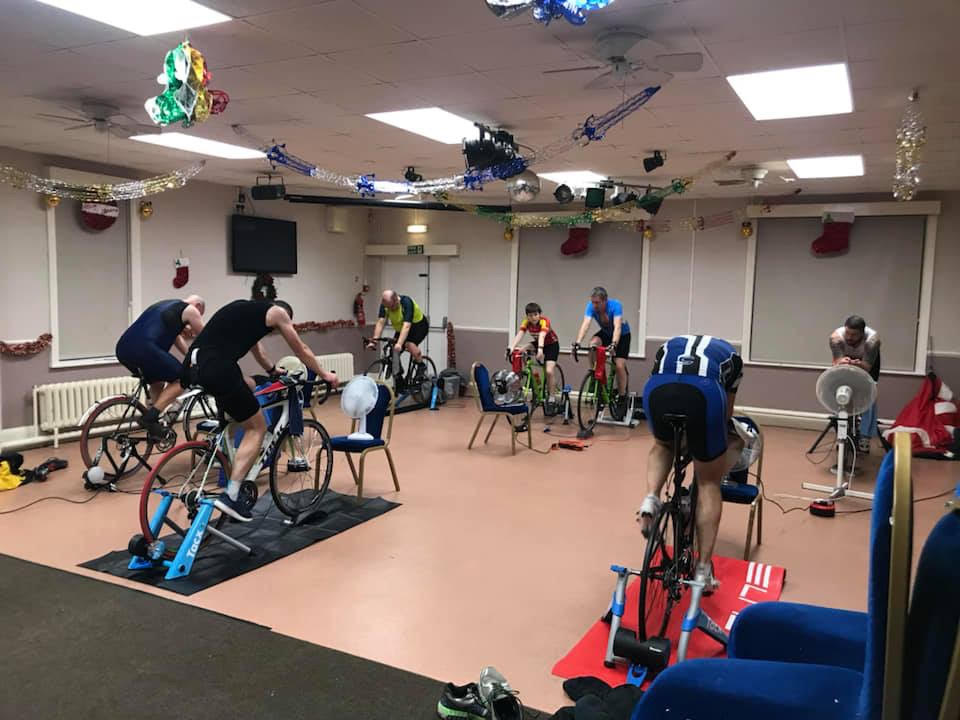 For further information please drop an email to info@cramlingtoncc.org.
Road Training
A few members meet on a Monday night when the weather allows (we try and keep these going all year) for road training sessions. We vary between steady rides and fast rides around the lanes to sessions on the Cramlington Nelson Industrial Estate loops.
We typically meet at 7pm at the entrance to the Mailing House on Nelson Industrial Estate. Sometimes however due to work and family commitments the time can change slightly – so we typically message interested parties to let them know. Please ask via the email link below if you would like to be included in these messages.
During the dark wet nights a good set of lights and mudguards (for the benefit of those following you) are required.

These differ from club runs in that they can be more intense and there is not as much stopping. The duration of these sessions are between 1 and 3 hours (20 to 50 miles).
For further information please drop an email to info@cramlingtoncc.org.
Zwift
Zwift is a is a turbo trainer game that enables you to link you turbo trainer up to your computer, iPad, iPhone or Apple TV, letting you ride with other cyclists in a virtual environment, therefore helping to alleviate some of the boredom associated with indoor riding.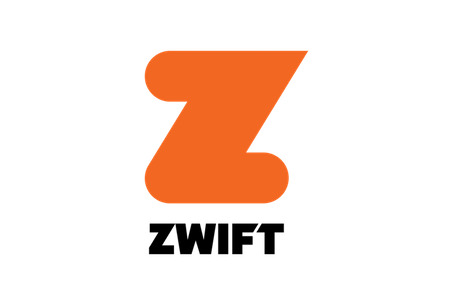 As well as free riding, competing against others riders in Zwift racers, those seeking specific training sessions can access workouts designed by professional coaches, and these can be completed in groups with riders completing efforts at the same intensity based on a percentage of their FTP.
Whilst Zwift can be used with standard turbo trainers, it works best with Smart trainers – these can communicate with Zwift and adjust resistance on the trainer automatically to simulate the gradient of the course or to provide the appropriate resistance in a workout.
The video below gives a good overview of Zwift.
A few club members use Zwift, especially for winter training. If you are interested in giving Zwift a go, or even having a try on one of their setups, then drop an email to info@cramlingtoncc.org.